When two of the most sultry voices in R&B/Soul touch the stage as is about to happen on September 16 at the Washington State Fair in Puyallup, as Charlie Wilson and Joe are set to bring more than just the walls down.  For many of you heartache-lonely-love struck souls, it could be just the perfect night to give that apology, re-kindle the flames of love that have been flickering out or take somebody out for a memorable first date… or just meet somebody as if you were Dexter St. Jock walking the beach looking for love (for those who remember Eddie Murphy Raw).
Regardless of the occasion, you have to be a real deadbeat to not enjoy two of the more masculine and simultaneously smooth voices of soul.  Charlie Wilson, of course, cemented his legacy early on in the Reagan-era as lead singer and rip-roaring voice of the legendary Gap Band.  Classics like "Outstanding", "You Dropped The Bomb On Me", "Early In The Morning", "Party Train" and "Yearning For Your Love" have left an indelible mark on the ears of dancers, HipHoppas, lovers and others world wide.  Today, Mr. "First Name Charlie, Last Name Wilson" after taking somewhat of a hiatus in the early to mid '90s has emerged as a timeless voice of love, romance, life and longevity.  You'll have to see to witness the experience for yourself… Try not to do it all by your lonesome – or at least try not to leave the spot alone.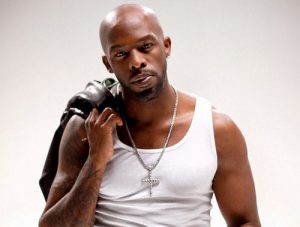 Not to be outdone at all, the great singer-songwriter, Joe has been getting busy with his pen and on the microphone for many moons.  Having graced the studio and stage with the likes of Mariah Carey, Nas, LL Cool J, and too many more of his peers to name, Joe has really cemented himself in the annals of R&B/Soul greatness as a voice of passion, pleasure and class.  He'll do what your man won't, he'll do it with grace and sensuality and then he'll call you out for stuttering your way though a failed attempt to lie about it.  With his latest single "Love and Sex Part 2" featuring Kelly Rowland, he continues his path of creating romantic and fulfilling moments for listeners as only he can.
Check out both Charlie Wilson and Joe on the same stage at The Washington State Fair in Puyallup on Friday September 16, 2016 at 7:30 pm.
Seaspot
JSG