Although dominated by males in number, The Flipmode Squad's shining warrior on the mic aside Busta Rhymes and Spliff was the tenacious and equally stunning (looks-wise), Rah Digga.  The lady-MC who could crush MCs during the platinum era of the late 1990s before skin exposure was something female MCs had to consider along with ctually skills to gain respect, is still here and still bangin' down the block with lyrics and  a lively stage show.
As Rahsheeda strolls into the Puget Sound and rocks one of Seattle's dopest multi-seasonal venues, The Nectar Lounge, on Tuesday February 7th – she is accompanied by one Lyric Jones.  The Beantown Boston, Massachusetts-native is one of the MCs to look for and listen to, drawing the highest in compliments and comparison with the likes of masters like MC Lyte and Bahamadia – co-signed by a cadre of bonafide lyricists and creators you might just have heard of – Chino XL?  9th Wonder?  J-Live?  They all recommend you do the right thing and pay your mind to Lyric Jones.
Dope local talent is beyond local these days with reported ferocious female lyricist from the Moor Gang, Gifted Gab getting on stage to school MCs.  She is a treat to watch and listen to, stalking the stage like a proverbial predator unleashing her literature.  A real treat, and she is not to be outdone by the brilliantly talented writer/vocalist/MC, XP joining this cast of microphone conquerors.  XP, who is working on his next project, has been no stranger to stages chock full of dope performers having recently globe-trotted the world with, his homeboy aka step-cousin, Macklemore – but a totally unique voice of soul with the uncanny ability to charm a crowd from the stage make the party-potential of this show even more promising.
It would be insane and an epic fail to not mention one of the flat-out most enthusiastic, animated, talented and inspiring DJs, Indica jones will be navigating the crowd through the evening with his impeccable taste in programming and body-movin' reminiscent of Moby circa 2000.  All around dope, raw uncut on stage for this one.
The Ski Mask Way Tour.  Rah Digga, Lyric Jones, XP, Gifted Gab with DJ Indica Jones.  Tuesday February 7th at The Nectar Lounge.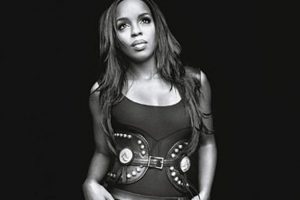 Seaspot
JSGJr