What do you do when you have climbed the ranks from BG to OG, been laced with game unsurpassed and anyone else and you're still hungry?  You work.
He's lounging in the southern California sunshine finishing up a national radio conference call with the independent radio DJs, Producers an Programmers of The RapAttackLives.com DJ network, which includes Seaspot as a member.  Big Hutch aka Cold 187um of Above The Law is fielding questions about his forthcoming and highly anticipated release, The Black Godfather (October 10, 2016).
Many consumers of the current era of popular Hip-Hop & Rap music may glance past the name, 'Big Hutch / Cold 187um', however when taking a closer and more thorough look into his body of work, one quickly discovers that not only is Big Hutch a true Hip-Hop legend based in Southern California, but his legend is one that cannot be denied from blood ties (a member of the legendary soul music kinfolk, The Hutch Family – his uncle, Willie,, produced and composed the soundtrack and score to the classic film, The Mack) to his role as in-house producer and partner behind the boards at Ruthless Records  with his mentor Dr. Dre, understudy of Eazy-E and of course he is part of 'the world's most dangerous group', Above The Law – whom lost the late great KMG.
Right now, Big Hutch is enjoying the questions and compliments of the DJs on the conference call as he begins discussing his forthcoming work, The Black Godfather, which as his long-time business associate, LayLaw states, 'Each October 10, we will be dropping another Black Godfather album…'  One can only anticipate the themes which will be approached by the deep mind of Big Hutch in terms of gangsterology and street philosophy.
So what are some of the secrets and strategies of one of the music industry's most stand-up men and one of Hip-Hop's most respected and underappreciated Gs.  'First of all, I never do my music from a trend perspective – I don't follow trends.  I come from a trend-setting perspective and being original – [and I don't jump on any other musical genres, but] I would make trap music if it were in my universe.'  This made Hutch unique as he and Above The Law entered music as a business, in contrast to the simplicity of fun and love of the art.  "The best thing about our experience [with Ruthless Records] was that Eazy-E was pulling the strings and didn't make us change our themes – that is why when Eazy-E passed away, if really effected our careers, because we were spoiled kids from the street [because Eazy-E did our business so well].  When we got to Tommy Boy, it became more corporate and everything changed, because the music was good, but Eazy wasn't there."
Fast forward several years and a lifetime of classic albums like Livin' Like Hustlers, Black Mafia Life, Uncle Sam's Curse, Time Will Reveal, Legends and more – Big Hutch is now presenting a studio album and film of the same title, The Black Godfather.  So, how does an OG stay on the grind and about his money and time?  "It's the same as when we were at Ruthless – it was hard being in the shadows of NWA – but that struggle helped us find ourselves and our approach and realness wouldn't allow us to be fake – and that is the same thing today", says Big Hutch.  Knowing how the years can creep and being subject to some of my favorite legendary artists' less than spectacular exhibitions, one wonders how Hutch feels about giving a quality performance "I keep going and it is important keep a good stage show.  I stay in the gym and active – so I can still rock the stage like its '92 or '93 – gotta stay relevant."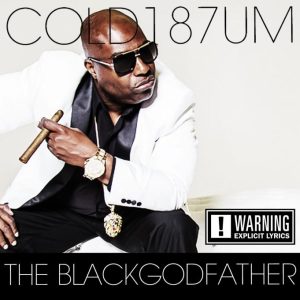 He even adds that he is not just a contributor, but his legacy includes being the creator of G-Funk.  "Warren [G] will tell you, I created G-Funk – so it's no dis, it's okay.  But the difference is that I put [and kept] the boom bap in the G-Funk and added melody with soul, blues, funk and classical sounds."  Big Hutch's G-Funk experience is untold, but he sums it up like this.  "As the understudy of Dr. Dre, we exchanged thoughts and shared ideas – a bunch of guys making music, inspired by each other."  Without a preview as of this article's publishing – one wonders what awaits with the release of Black Godfather.  One can only wait and see what is next for one of the innovators and forerunners of Hip-Hop music.
https://youtu.be/DQaHEyKzksA
Jose S. Gutierrez Jr.
Seaspot