After several changes of venue over the past few years, the much beloved Northwest World Reggae Festival (NWWRF) returns from July 28-30, 2017 with a hot new venue at the peak of summer and a bill that will keep the day cool and the night time hot.  In addition to the bliss, soul and culture of the islands and roots, NWWRF staff determined to include the child of Reggae culture, Hip-Hop as a strong featured presence for this year's festival.
The intimate festival celebrating everything from music to arts, crafts and culture has hosted a vast array of artists over the past decade plus.  Boasting itself the only family friendly reggae festival and home of good times, good music and organic food – the Northwest World Reggae Fest will sit in the shadows of the Cascade Mountains this year, on the banks of a river near picturesque Mt. Hood.  It's hard to imagine a better description of a setting for Reggae and Roots music and culture as far as festivals go.  "We're excited about this year – after some organizational changes, changes of venue and having booked the line up, we're ready for another great festival", says Meg – one of the festival administrators.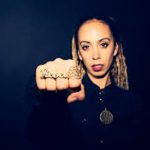 The bill this year is full of regional and local acts from all around the Pacific Northwest and certainly beyond.  Some artists are up and coming, some are artist/cultural educators and others are world renown.
Of course the legend, Clinton Fearon will make his voice heard and enchant the party people with other notable acts like President Brown, Sister Carol and Nattali Rize (Australia) making noise.  The Hip-Hop lovers are invited and will be presided over by representatives from all over the globe, including a drumming group from Zimbabwe, Indigenous Hip-Hop artists like the Uprising Movement, Burial Ground Society and more.
This year's Northwest World Reggae Festival takes place at 58800 E. Marmot Rd, Sandy, Oregon and features teaching, learning, healthy/organic food and the usual spirit of fun, love and Jah.
For tickets and more information, log on to www.nwwrf.com.  The Northwest World Reggae Fest also has an online presence on social media via facebook.
Seaspot
Jose S. Gutierrez Jr.