When Junior Thomas and his business partner of almost twenty years, Tara Lofton of Icon Entertainment based in Tacoma, came together to plan The 11th Annual Black Party – they knew it had to be especially big after a decade of succdesfful events and their vision proved true.  This year, Black Party XI welcomes universally respected, recognized and loved party-rock MC/Emcees Greg Nice and Smooth Bee aka Nice & Smooth to rock one of Tacoma's most celebrated annual parties this Saturday October 21 at the Temple Theater at the edge of Hilltop and the Stadium District in Tac-Town.
With four critically acclaimed releases (Nice & Smooth, Ain't A Damn Thing Changed, Jewel of The Nile and Blazing Hot – each a Billboard Top 100 project).and some of the most historic and memorable features ("Dwyck"- Gang Starr and "Turn It Out" – The Beatnuts) and a cache of hard-hitting party singles that reigned at the tail-end of the Golden Era of Hip-Hop, just prior to the emergence of 'Gangsta Rap', Nice & Smooth's reputation stands impeccably with the most loved and adored of any rapper that can be named.  And they're glad to be back in the Puget Sound after a 23-year hiatus.
"The last time we made it out [here] to Tacoma was a big concert where we we were kicking it with Tupac at a baseball stadium", reminisces Greg Nice – one of the most distinct voices in all of entertainment.  He is referring to one of KUBE's (then KUBE 93) first summer jams that remains legendary in the memories of those who attended.  But Greg Nice and Smooth Bee continue to live up to their reputation and standard as crowd-pleasers.  "We do our thing on that stage… We have a good time with the people", said Greg Nice who has also been active in other capacities, touring recently with close friend, Positive K (of "I Got A Man" fame and the hilarious "I'm Not Havin' It" duet with MC Lyte).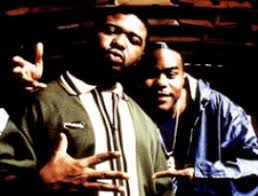 Nice & Smooth will of course take the cake at most any show where they rep on stage, but sharing the stage are some of Tacoma's OG pioneers in the Rap and Hip-Hop world.  It starts from the promotion and production game, where Junior Thomas was a founding member of one of Tacoma's first rap groups signed to a record deal.  High Performance not only rapped, but as a member of the crew, Thomas was first a dancer on tour with Sir Mix-A-Lot.  Also, rocking on Saturday night before and after the performances, DJ Mad Dog, High Performance's DJ will control the flow on the dance floor and fittingly, Criminal Nation's own, Wojack will be on his job as the Host/MC… A fitting role for one of Tacoma's most notable artists wit hthe nationally recognized.  Bringing luminaries like Nice & Smooth to any location is a big deal, they have done so much for the culture with their voices alone and Thomas hints that he has more legendary shows up his sleeve.  We'll keep you posted on this.
The night is sure to be lit and begins when doors open at 7pm (party goes 'til 2am) with tickets available at the door of the very classy Temple Theater.  However, don't show up with some sweats on or smelling like you just got off of work – The Black Parties are 'dress=up' and 'act like you got some sense' type of affairs.  Don't miss out on a sure-shot party in the heart of Tacoma – City of Destiny.
Black Party XI presented by Icon Entertainment featuring Nice & Smooth, DJ Mad Dog and hosted by Wojack.  7pm Doors ('til 2am).  $20/$25. 21 & up.  The Temple Theater, 47 St. Helens Ave., Tacoma, WA 98402.
Seaspot
Jose S. Gutierrez Jr. aka Luvva J