Facebook's First Phone
On Wednesday, Facebook officially announced it will be coming to the cell phone game with the "Salsa"(on the left) and the "Cha-Cha"(on the right) made by HTC.  News broke wednesday from the World Mobile Congress in Barcelona, Spain.
The Facebook feature will be a dedicated button on both phones that puts you right on to Facebook to easily share pics and update statuses. What network you might be wondering? The rumor coming from World Mobile Congress is that AT&T will be the first cell network to offer this phone.
Click Read More for Live pics of the phones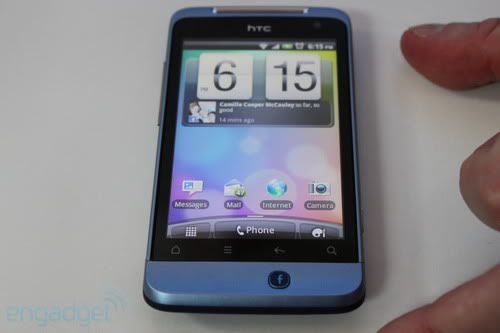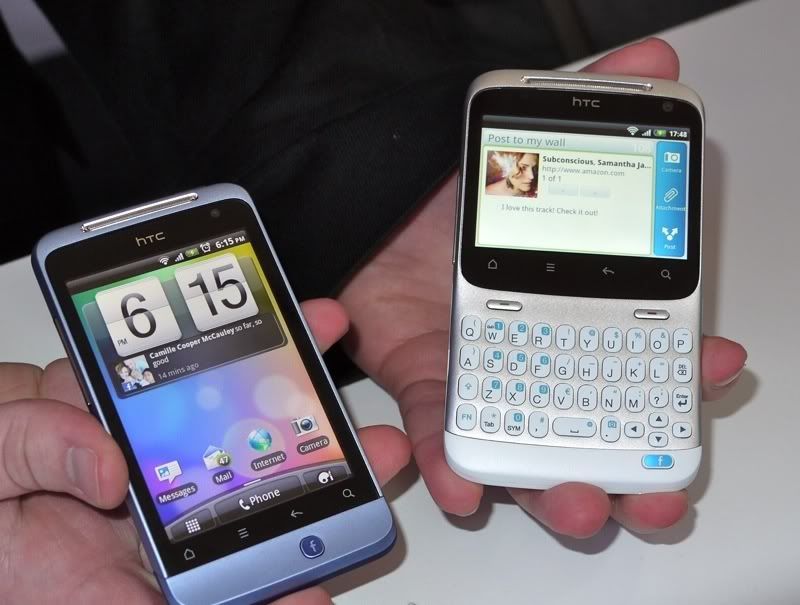 Trackback URL for this blog entry.