Venus Williams Does It Again (PHOTOS)
| | | | |
| --- | --- | --- | --- |
| Wednesday, 02 June 2010 01:28 | | | |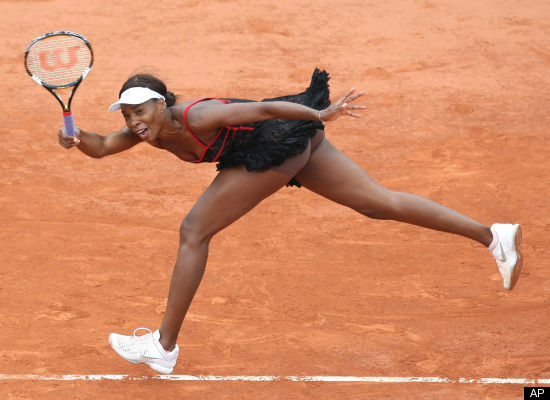 Posted by:
The Decider
Ya girl Venus Williams is back at the French Open open again with the same outfit. Several days earlier in her opening round match she wore the revealing lace outfit and won her opening match, it seems the same thing has happened again, another victory, this time against Arantxa Parra Santonja. Venus said about her outfit;
"Lace has never been done before in tennis, and I've been wanting to do it for a long time,...The illusion of just having bare skin is definitely for me a lot more beautiful."
This is very common with athletes, they are very superstitious to the point where they will wear the same pair of socks for every game because they think it works. Michael Jordan wore his North Carolina shorts under his basketball uniform for every game. Lebron James wears a brand new pair of kick for every game. We guess it's just an athletes thing. Either way it seems to be working. Take a look at Venus doing it again.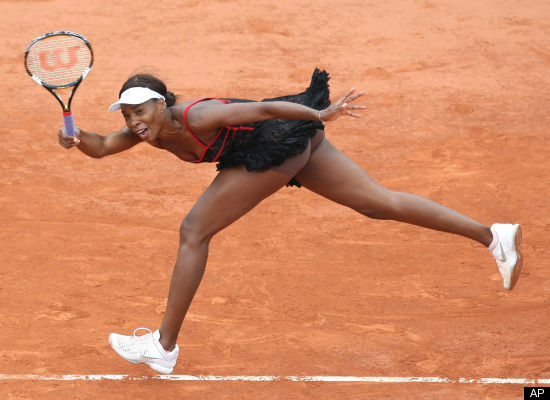 ::PAGE::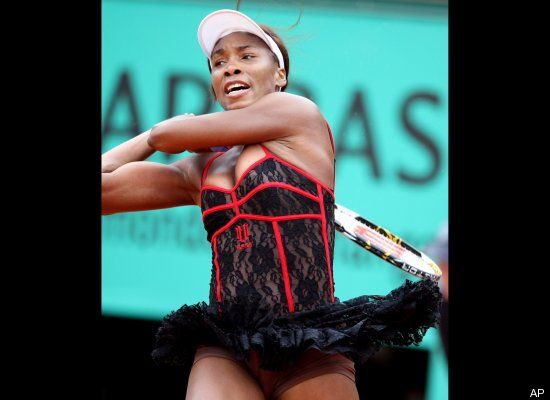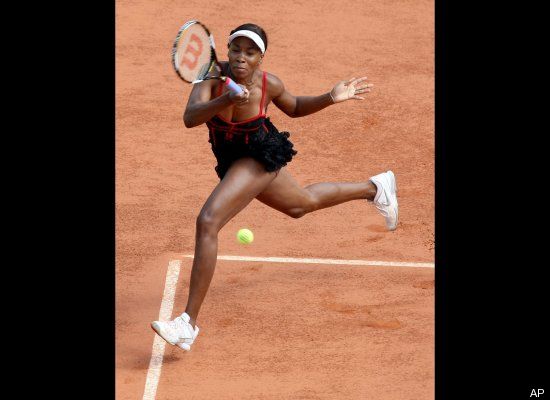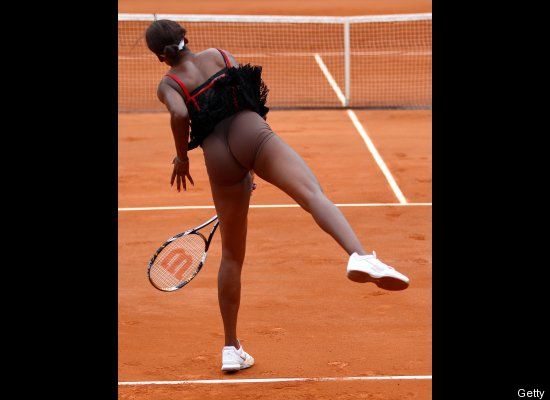 ::PAGE::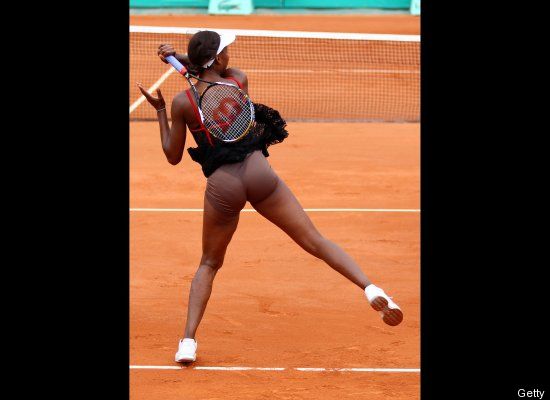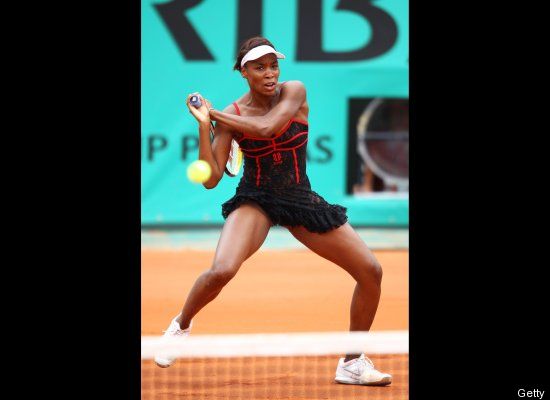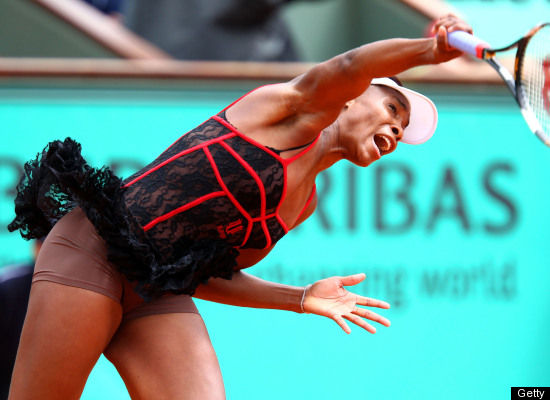 ::PAGE::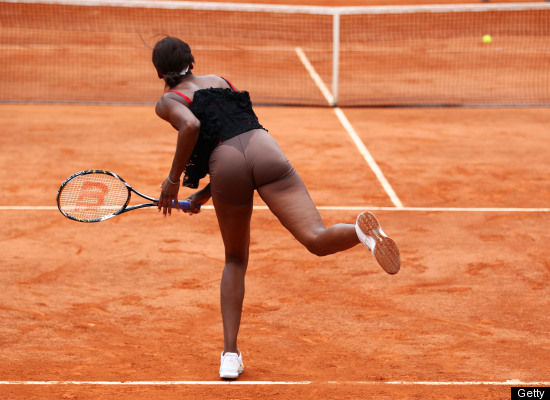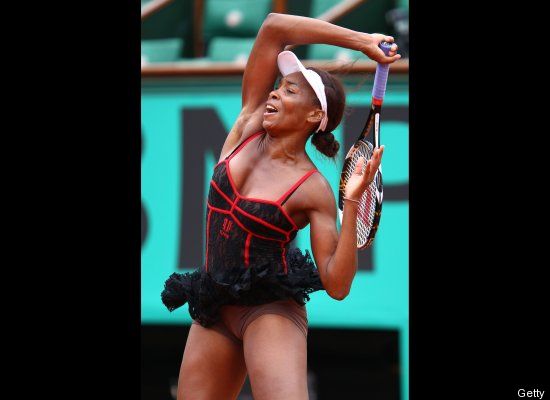 Last Updated ( Thursday, 03 June 2010 05:47 )